Comfortable and Comprehensive Dental Services
Here at Road Dental, we have a broad range of dental services to cater to all your needs. From a general check-up, through to splints, tooth extraction and root canals, our professional team is on hand to see you back to optimal dental hygiene in the best way possible. If you have any questions or queries along the way, we are here to answer them. Our aim is to make your experience as pain-free as possible, putting you in control of your dental health and making you feel comfortable in the process.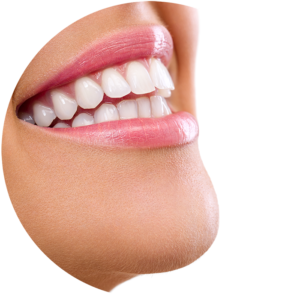 Emergency Dental Treatment
Our clinic understands that patients, who have tooth aches, a chipped or broken tooth, and sports injuries need priority attention. Our clinic open six days a week and after hour appointments is also available by appointment. We try to keep allocated time slot for emergency treatment open every day.
If you or a family member need an emergency dental treatment, contact Road Dental for urgent care appointment.
Routine Check-up
Dental hygiene is of the utmost importance and regular check-ups can ensure you avoid things like fillings and tooth extractions down the track. Let our friendly team check everything is in good order and send you on your way as quickly as possible.
Teeth Cleaning
Fight the build-up of plaque and tartar by having your teeth professionally cleaned. Our professional staff will reach places that difficult to clean, and explain exactly what we are doing each step of the way. Our professional dentists not only recommend people to brush their teeth twice a day with soft, small toothbrush and floss every day, but also have dental check-up and clean for every six months to achieve a beautiful healthy smile for life.
Fillings
Any tooth decay need to be cleaned and filled. They help restore cavities and allow your teeth to function as usual without any pain or discomfort. There are numbers of different filling types, depending on your needs and our expert staff will explain the process to you, helping you feel as comfortable as possible while it is being carried out.
Children's Dental Service
Good dental hygiene needs to start from a young age, which is why we cater to children as well. Start their routine check-ups early and teach them the importance of good dental hygiene to ensure they are off to the best start possible.
Children who are eligible for Child Dental Benefit Schedule (CDBS), will be bulk-billed in our clinic. Please contact us for further information about this program.
Tooth Extraction
When a tooth reaches the point it can no longer be saved, it needs to be removed. Unfortunately this can be very stressful for the patient. Our professional team will talk you through this process and help put your mind at ease. We will make sure that the patient understand what to expect during and after the procedure, and what patient need aware off in the long term.
Dentures
When more and more teeth are missing, chewing food is getting more difficult. Not to mention you're your smile can be affected remaining teeth may start to move to make it even worse. Dentures can be an efficient and cost-effective option. Each set is custom made to fit for your individual needs and can be provided as a partial or full set.
Root Canals
Unfortunately when a cavity become too deep, it can start a tooth infection and give you pain, enough to keep you awake at night. When tooth removal is undesirable, Root Canal can be a good alternative option. Root canals will remove the infection and pain without losing the tooth. We strongly recommend to have protective cover over the tooth following Root Canal to significantly reduce risk of tooth breaking and extend the life of the tooth.
Crowns & Bridges
When a filling become really big, and doesn't have the same strength that it used to have, Crown can be an ideal solution. Not only it make the tooth stronger, it can cover undesirable tooth discoloration and improve the tooth appearance. In the case that there is missing tooth and denture is not for you, bridges can be the answer. It will make it like you never have missing teeth in the first place.
Mouth Guards
There are many sports, both competitive and recreational that will put you at risk of dental injuries. It is important to note that where collision is part of the game (e.g. All form of Rugby, AFL, Hockey, Boxing and Martial arts), it is already mandatory to wear mouthguards. It is sports where accidental collision occurs (e.g. cricket, basketball, netball, touch football, soccer, etc) that are often responsible for dental trauma as it may not be mandatory to wear mouthguards As there are no replacement, it is very important to protect your smile. You are also at similar risk during the games or during the training. The good news is that this can be easily prevented by wearing a properly fitted custom mouthguards. Mouthguards that made by a dentist have been shown to provide the best result.
Occlusal Splints
If you have Significant tooth wear, frequent chipped tooth/filling and multiple cracked teeth, it might be due to excessive grinding and clenching. It is important to protect your teeth from further wear and damage with specially designed occlusal splint specifically for your need. It can be made for either upper or lower teeth, and normally worn at night.
Teeth Whitening
Teeth naturally change colour as we aged and get stained from all food and drinks that we consume everyday. You can give your teeth a makeover with our teeth whitening treatment, getting rid of discolouration that has occurred over the years. Call us to have consultation with our friendly staff to give you brighter smile. Our dentist will assess and recommend ways to improve the colour of your teeth.
Nitrous Oxide / Laughing gas
Feeling anxious and uncomfortable for your next dental visit? Having Nitrous Oxide or sometimes called laughing gas can be a safe and effective option to help you relax during the procedure. Its mild analgesic effect can be useful in non invasive procedure as an alternative to Local Anaestheic without numb mouth